Before we introduce the puppets, let me tell you the back story.
In the early days of the company, I spent some time with our very creative software architect, Mike. I would drive him to/from meetings at the office with Pam and we'd talk non-stop in the car. Mike shared his desire to play with animated puppets on a screen. Pam and I started discussing a 'short term' puppet project we were thinking about. Pam is an educator and CEO of our company, SaySo Communication. I'm a speech-language pathologist and President of SaySo.
So, the three of us talked together. Mike is a great listener and began developing characters visually while Pam and I discussed our experiences with children and their school-home days which we were both familiar with. Pam knew families as director of a private day school and child care programs, reflected parental perspectives on government policy boards and had input into early childhood policy.
I knew families through decades of interactions in their homes, schools, and community agencies collaborating individually and in groups, along with training trainers, developing collaborative programs and contributing to professional university teaching and training.
Puppet Academy was borne out of our mutual experience and our company mission: engage students in conversation, easily and enjoyably with a skill building purpose to increase socialization.
Conversation can expand our mutual understanding and, over time, uncover the hidden gem of longer term relationships based on short, frequent interactions.
Our goals with the puppeteers were to:
Focus on talking among players
Support student-led plans and discussions
Include varied scene contexts
Augment classroom or clinic lessons
Share short screen time in situ and/or remote play
Collaborate easily among home-school
for ages 6-14
We've had a lot of help along the way, especially from kids who ask to 'play the game' again and want to use the puppets for curricular assignments.
We've learned that kids enjoy creating their own conversation while controlling the puppets to gesture within chosen scenes or on a limited canvas. Conversations can be devoted to practicing a specific skill, problem solving, playing out a script, engaging in social conversation or teaming together on an academic assignment.
We have our names for the puppets. You might choose your own names.
SpaceBot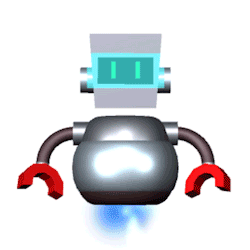 SpaceBot hovers rather than being grounded and has special assets such as magnetic hands, a digital face and an electronic body. SpaceBot does not feel things the same way as its organic friends but does have feelings that are real. Its magnetism makes it strongly attracted to certain elements but also SpaceBot is an authentic, compassionate partner who easily attracts others.
Flarzak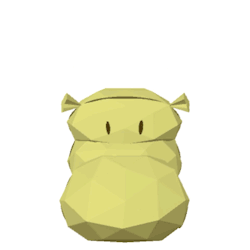 With expressive body language and ears that perk up when listening. Flarzak emotes primarily through body language and is the most emotionally sensitive of the characters. Flarzak can scrunch low or stretch high, twist and turn showing excitement, concern and a range of body and facial gestures. Partners change and contexts change while Flarzak can feel deeply and wants to understand.
Zez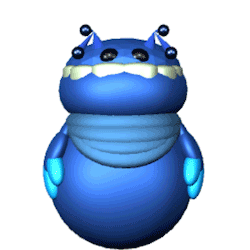 Zez has wee flappy hands and is a big energetic talker with twinned antennae for reading the room. Zez is carefree, fun-loving 'life of the party' and seems to fill the room with positive energy ready for the next big adventure, a lively conversation yet is an empathetic partner, sensitive to others. Zez that can also get down to business have a good time working on an assignment or just an entertaining time together.
Art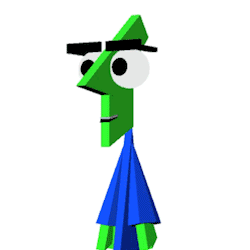 Art has more rigid stiff movements with an intense, but sincere face. Art's body is structured and it moves in a determined and specific way. Art's eyes and mouth can appear serious and thoughtful yet it's smile and joy shows clear enjoyment. Art can be quite flexible in its responsive intention to contribute directly within the play.
CeeBee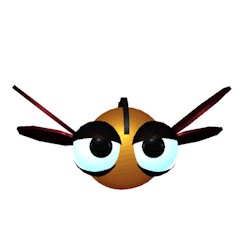 With it's giant expressive eyes, CeeBee can fly to the conversation or over the scene and has a wide ranging viewplane 'to see' more than other characters. CeeBee has a greater opportunity to gain a different perspective from different vantage points. CeeBee can be a partner to share what others can't see. CeeBee has a terrific memory for everything it sees!
Noname: (" No-Na-Mee")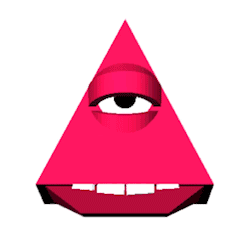 Noname has more limited body movements. It has one large, expressive eyeball and can follow others easily. It's eye has considerable movement and with its wide hinged jaw for speaking, it's a contributor to any conversation. Noname is easily excitable by rotating its body on its axis and can spin around. It can also slow down and show a lot of control, focus and exchange in a group.
Draper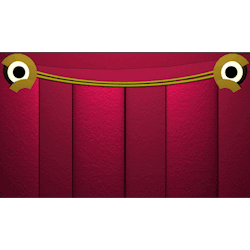 Draper plays a director's role in full foreground to open/close scenes with bright eyes, a willing smile and a player's voice to keep the play on topic, to re-direct, to make suggestions and to expand the conversation acting as a friendly guide with puppeteers.
Draper can also easily take on the role of narrator, facing the audience before the play, between scenes or following the play to provide the audience with necessary context. or commentary.
Talking Together
We all know that one of the most important skills following the pandemic is social conversation. Working with neuro-typical and neuro divergent students, everyone benefits from re-engaging in conversation. Talking together has huge benefits whether it's completing a school assignment or a specific skill building target. Practicing with others develops relationships that are an integral part of student life…at school, at home and in the community.
Puppet Academy encourages shared conversation between home-school ….it's time for all of us to rebuild our social connections! Puppet Academy provides an easy segue to real life conversation. Play-record-share-review-recall. It's fun and motivating!
Really, we believe the best way to 'meet the puppets' is through play. Try Puppet Academy today!